Recipes
The possibilities are endless when it comes to making delicious organic meals for yourself and your family, but we all need some inspiration occasionally. Here are a selection of recipes that might help you get creative using organic produce.
We update this selection regularly to incorporate the organic fruit and vegetables we deliver weekly to your door!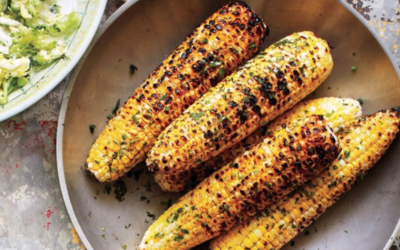 1/2 cup unsalted butter, room temperature 2 tablespoons finely chopped fresh herbs (such as coriander, chives, and/or flat-leaf parsley) 1 1/2 teaspoon kosher salt 1/2 teaspoon freshly ground black pepper Cayenne pepper Corn, shucked 1 tablespoon olive oil Prepare...